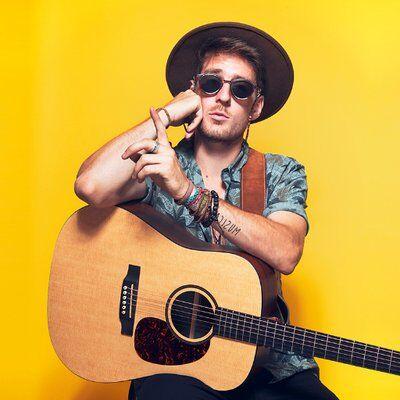 El cantautor chileno Sergio Lagos "Sergyo", una nueva figura de la música pop en inglés y español, llegó días atrás a Miami a promocionar sus últimas canciones, y se presenta el próximo fin de semana en Key Biscayne.
Sergyo inició sus carrera musical tras haber alcanzado las instancias finales en el programa The Voice en Chile, donde logró gran éxito con interpretaciones en inglés. 
"Siempre me gustó la música en inglés y hace dos años comencé a trabajar con un estudio de Nashville, y grabamos algunas canciones en inglés. Además, con esto de la pandemia y el encierro, quise abrir todas las puertas posibles también hacia el exterior cantando en inglés", dijo Sergyo en un diálogo con Key Biscayne Portal.
¿Qué música escuchas?
Me gusta mucho John Mayer, actualmente, y bandas clásicas como Queen, Supertramp, Alanis Morissette, y la música country.
¿Y que presentarás en Key Biscayne?
Estaré haciendo algunas canciones el próximo sábado 18 en Milanezza. Serán algunas de mis canciones y también algunos temas en español, música pop chilena, ya que es el día de la fiesta patria de Chile.
Sergyo estuvo esta semana en Miscellaneous Radio Show, el programa que conducen Mariano Grimaux y Jimy Szymaski en la radio local de Key Biscayne WSQF 94.5 FM Blink Radio. Allí presentó algunas de sus canciones y conversó sobre el despegue de su carrera tras su exitoso paso por The Voice.
SERGYO-  SABADO 18 Noche - MILANEZZA - KEY BISCAYNE